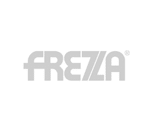 Agorà Bench
8 weeks
5 years
Designed by Paolo Favaretto.
The destinations of Agorà Bench within spaces dedicated to the public are multiple. The product is divided into two to five seater benches that can be assembled together to form rows of the desired capacity. A small table for objects can be added too.
The supporting structure of this simple but effective and versatile waiting room seat is articulated in a steel supporting beam of 8×4 cm and thickness 2 mm, on polished aluminium feet. Seat and backrest are available in multilayer beech wood with protective varnish or with CFC foam padding combined with fabric upholstery from the very wide available range. A range of polished finish aluminium armrests is available, that can be inserted between seats to increase comfort.
Kindly note that the 'starting from' price may not reflect the product image but refers to the basic model within the product range.