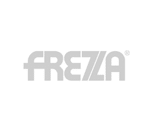 Cavea Chair
8 weeks
5 years
Designed by Favaretto and Partners
Cavea is a complete seating solution, which allows to compose and break down different situations for collective spaces. Stackability and linkability become the distinctive elements of a product that allows you to set up a classroom or a multipurpose room in a few minutes and then tidy it all up in a stack of chairs that take up little space.
Seat and backrest are available in beech plywood, with a natural finish, or upholstered and covered. The four legs in extruded aluminium with a polished or painted white or black finish, are fixed to the beam and sides in die-cast aluminium. The armrests, designed as an extension of the rear legs, are also in aluminium with plastic armrests.
Last but not least Cavea represents a commitment to environmental sustainability, translated into the design of components that can be easily disassembled and recycled after use.
Kindly note that the 'starting from price' may not reflect the product image but refers to basic model within the product range.