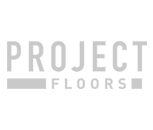 Floors@Home
8 weeks
5 years
€0.00
Those who value harmony within their own four walls will feel right at home with us, because we specialise in designer floor coverings that are authentic reproductions of wood, stone and ceramic designs. Among the wood designs, which range from plain and simple with a whitewashed finish to stylishly rustic and weathered-looking, there's something here for every taste.
Or maybe it's tiles that are called for? Here, too, we have a wide selection ranging from granite all the way to slate designs. Imagination knows no limit, thanks to the modular design: tiles and wood planks are effortlessly combined and can be laid with feature strips, design feature strips, borders and even inlays to form the most varied of arrangements.
For further info on product technical specs, Click Here.
Kindly note that there is a 50sqm minimum order for flooring for residential projects.