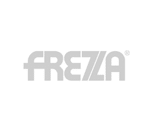 Business Lounge Chair
8 weeks
5 years
€1,805.00
Designed by Favaretto and Partners.
Business Lounge is a designer armchair, particularly suitable for waiting rooms, hotel lobbies and lounges, which offers moments of great comfort with an extra touch of elegance.
The armchair is swivel and suitable for encouraging comfortable moments of relaxation, discussion and informal dialogue, creating a mix of shared and individual experiences. The conceptual line configures Business Lounge as the classic and timeless armchair in which the backrest and armrests are padded in flexible, cold-foamed polyurethane, with a tubular steel insert to ensure a quality that will remain unaltered over time.
The ergonomic details of Business Lounge invite the user to assume a correct and relaxed posture, and maintain a constant focus on the well-being of the user. The curved shape of the armrest is designed to allow the arms to rest in a natural position, while the side armrest openings emphasize the sense of freedom by avoiding the feeling of being compressed. In the case of prolonged stays, the removable cushion for renal support is an additional focus on postural well-being and physical relaxation.
Kindly note that the 'starting from' price may not reflect the product image but refers to the basic model within the product range.