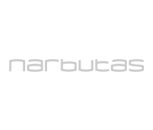 Choice Lockers
10 - 12 weeks
2 years
Hot-desking and activity-based work concept are becoming more and more relevant in the modern office. For this reason, more shared-desk workplaces emerge and create the need of a space to keep things. Modular locker cabinets are a versatile solution for secure personal and office items storage, temporary or all-day use. CHOICE lockers can be useful for both resident and mobile workers or office visitors.
Create the most suitable combinations for various spaces by combining CHOICE locker modules of the same height (917 mm / 1367 mm / 1817 mm). Also, you can combine doors of two heights (450 mm / 900 mm) and different types – the standard and with cut-out for mail or air circulation.
Kindly note that the 'starting from price' may not reflect the product image but refers to basic model within the product range.