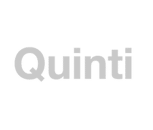 Deep Hospitality Chair
8 weeks
5 years
€493.00
Designed by Archirivolto
Deep, the new collection of Quinti with an innovative design and relevant technical features, characterized by soft shapes. The first crossed collection born from the collaboration with Archirivolto, for creating original solutions for executive, managerial, advanced managerial, waiting and lounge use.
Soft shapes, original design and versatility thanks to the possibility to combine different structures. Available with or without armrests, the armchair can be used as visitor chair, for waiting and meeting room.
Kindly note that the 'starting from' price may not reflect the product image but refers to the basic model within the product range.