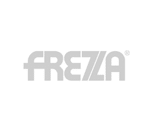 Fior Di Loto Chair
8 weeks
5 years
€602.00
Fior di Loto fascinates for its uniqueness. Intimately linked to the concept of well-being, the choice of the name suggests the delicate interweaving of visual contents that give back a pleasant satisfaction of the senses.
A seating collection designed to recall the lightness of a flower. Sunny and inviting, thanks to the combination of petals skilfully carved in the drapery, it conveys a natural feeling of comfort.
Kindly note that the 'starting from price' may not reflect the product image but refers to the basic model within the product range.