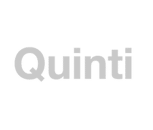 Hub Sofa
8 weeks
5 years
€506.00
Two elements, infinity solutions. This is the perfect definition of the new collection of waiting sofas HUB.
An angular and a linear element to create all possible compositions. Available with independent legs or with beam and chromed steel legs, Hub compositions are projected for all waiting modern and versatile environment.
Kindly note that the 'starting from' price may not reflect the product image but refers to the basic model within the product range.