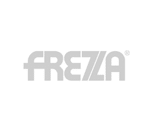 Karl Stool
8 weeks
5 years
€352.00
Designed by Luca Nichetto.
Karl is a large collection of stools to furnish and liven up environments ranging from residential to contract. Karl pays homage to Karl Lagerfeld and his wide raised collars, ideally represented by the curved wooden structure of the stool. Soft lines that support, embrace and draw a seat with essential and harmonious features, designed to furnish elegant but also informal interiors.
A wide choice of bases defines the large family of Karl stools, focusing on various combinations of wood finishes and chrome, white or black metals. In the 4-leg version the structure rests on a solid wood frame or in a chrome-plated, white or black painted steel tube one. The result is a comfortable stool with 3 different heights (51, 65 or 75 cm) equipped, in the medium and high version, by a footrest. The swivel and height-adjustable version is the perfect solution if placed next to desks or high shelves, but can also be used at the bar or restaurant counter. The circular base, made of a chrome-plated or painted steel plate, acts as a support for the central column that merges with the footrest in a single piece. The collection is completed by a low, swivel stool with a 4-spoke aluminium base and rubber wheels, which can be a good alternative for small visitor chairs or informal meetings.
Kindly note that the 'starting from price' may not reflect the product image but refers to basic model within the product range.