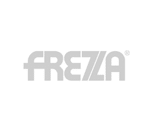 Like Office Stool
Starting from
8 - 9 weeks
2 years
Like encourages the person to engage in a series of movements that stimulate physical well-being. Like is a self-standing stool, light and easy to handle, it can be easily transported from one room to another or change its use. It is ideal in standing work areas, for a moment's break, or short meetings.
The structure of the seat is made of polypropylene, available in 3 colours (white, black and red). The seat is made of 40 mm injected foam, 55kg/m3, fire retardant and covered in various types of fabric, see fabric chart. The curved base allows a gentle and pleasant rocking motion, up to an inclination of 20°. The leg joints are thus subjected to continuous exercise, strengthening the muscles. The base has a non-slip rubber bottom that makes it suitable for any floor.
By pressing the two buttons in the recessed grips on the underside of the seat, you can intuitively adjust the height of the metal tube, with a range of 23 cm from 53 to 76 cm, to suit the different needs of each user. It is surprisingly comfortable, allows a dynamic posture, has a 360° swivel seat and you can choose to sit in either direction. The supported weight is 110 kg.
The stool is characterised by an intuitive and attractive design in terms of ergonomics and comfort, in other words, Like is a fun and irreplaceable workmate that keeps you healthy and fit.
Kindly note that the 'starting from price' may not reflect the product image but refers to basic model within the product range.