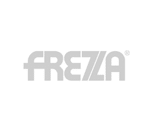 LOL Office Chair
8 - 9 weeks
5 years
€302.00
Lol is a task seating simple and functional, thought to accompany the user while a long working day. An office seating enhancing the wellbeing concept at the working place, studied to ensure the highest comfort standard to increase the work quality of every single co-operator. With its modern and ergonomic design naturally adapts to any environment requiring a flexible and dynamic interior design.
Geometric lines, properly designed to contour the lumbar region, offer a reliable and comfortable support to the user's back, encouraging a healthy posture. The mesh back, properly tensed, helps back transpiration and grants the ergonomic back-up to maintain a correct posture while the day.
For a further well-being Lol give the option to apply a mesh headrest, height adjustable and thus properly meeting the physical features of each user.
Kindly note that the 'starting from price' may not reflect the product image but refers to basic model within the product range.