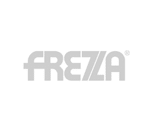 LOL Office Stool
8 - 9 weeks
5 years
€364.00
The Lol product range includes a stool version. With the same concept as the operative line, Lol Stool takes to an upper height the seat level to combine it with draftsmen tables, providing the same ergonomic excellence as with the task chair, same lumbar supporting and synchronized device with 4-position adjustment.
A functional ring footrest, helps to reduce the legs tension and pressure. The slip-proof strip all around the footrest perimeter helps a comfortable sit and stand movement.
Kindly note that the 'starting from price' may not reflect the product image but refers to basic model within the product range.