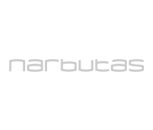 Mobi Laptop Table
10 - 12 weeks
5 years
€314.00
Easily movable and practical MOBI table is ideal for remote working or for relaxing while you wait and browse magazines or enjoy a cup of coffee. Thanks to a wide range of cover material options, this table will blend seamlessly with your office interior.
* Price Excluding Delivery & Installation
For more info on product technical specs, Click Here.