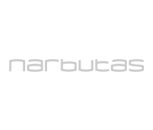 One H Desk
14 - 16 weeks
5 years
€188.00
Office desks for a modern and ergonomic workspace. While working at the desk with T-shaped legs, you will be able to enjoy a freedom of movement as there will be more space underneath the table and around it.
* Price Excluding Delivery & Installation
For more info on product technical specs, Click Here.