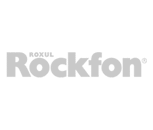 Rockfon Color-all
8 weeks
5 years
€0.00
34 exclusive colours for acoustic ceiling and wall solutions to inspire and enhance your interior design scheme.
Subtle yet playful colours made to mix and match either within the same room or in different areas of a building.
Total design freedom due to exposed, semi-concealed and concealed edges in a large variety of module sizes.
Stone wool tile.
Visible side: smooth coloured, matt fleece.
Rear side: back fleece.