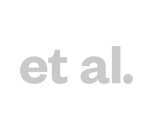 To-Kyo Chair
8 weeks
5 years
€634.00
Designed by Makio Hasuike & Co.
To-kyo is a collection of seats that was born recalling the archaic tradition of wood modeling, combined with the essentiality of the spherical processing of recent technology. This project is therefore generated by a combination of expressions deriving from two different ways of treating wood: the curvature of the plywood and the processing of the solid wood obtained by turning. The combinations of these processes create the structures of these seats. Cushions in molded polyurethane, perfectly adherent to the seat and back, complete the product.
Kindly note that the 'starting from' price may not reflect the product image but refers to the basic model within the product range.