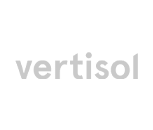 Wicker Vinyl Flooring
8 weeks
5 years
€0.00
Creativity, design and technology combine to create Fitnice.
Under the Fitnice brand, Vertisol is positioned as a woven vinyl covering manufacturer through the development of floor and wall covering solutions. Fitnice® is a product woven from PVC-coated polyester fibres manufactured at Vertisol. Due to its composition, fitnice is a phthalate- and antimony-free product.
Kindly note that there is a 50sqm minimum order for flooring for residential projects.