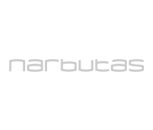 Zedo Desk
10 - 12 weeks
5 years
Designed by Paolo Pampanoni.
ZEDO is an inspiring and flexible desk system featuring distinctive design with carefully selected and colourful accessories that will help you create workplaces with a unique character.
The main element of the ZEDO design is a round metal leg on the outer part of the table, with a playful coloured plug as the final touch. This leg is also a link that allows you to add different accessories. Paolo Pampanoni, the author of the ZEDO design, emphasizes that even a small detail can make a big difference to the character of a piece of furniture, and thus of an office. The original design of the desks offers a very wide range of options for combining the colours of legs, plugs and accessories to create a unique workplace atmosphere.
Kindly note that the 'starting from price' may not reflect the product image but refers to basic model within the product range.