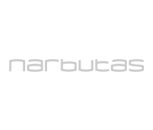 Choice Cabinet
10 - 12 weeks
5 years
€108.00
This modular storage system will help you create a well-organized and modern work environment. We offer a wide range of storage solutions and functionality thus you will be able to select or create customized cabinets best suited for your office space.
* Price Excluding Delivery & Installation
Kindly note that the 'starting from price' may not reflect the product image but refers to basic model within the product range.