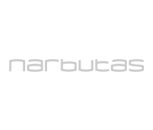 Cosy Reception Desk
10 - 12 weeks
5 years
€2,244.00
A first impression is a lasting impression. Make the right first impression on your visitors with modern streamlined reception furniture which will provide a sense of warmth to your space.
For more info on product technical specs, Click Here.
Kindly note that the 'starting from price' may not reflect the product image but refers to basic model within the product range.