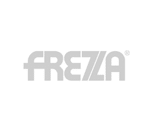 CX Executive Desk
8 weeks
5 years
€5,025.00
The CX furniture collection, designed by the architect Roberto Danesi, is the result of an accurate styilistic research. The CX desk was designed to fit​ perfect​ly​ ​in​ an​y​ executive environment. ​The elegant desk and CX meeting tables are characterized by prestigious elements, where orthogonal and parallel compositions delineate the managerial environment​ and satisfy the taste of contemporary management.​
For further info on technical specifications click here.
Kindly note that the 'starting from price' may not reflect the product image but refers to basic model within the product range.