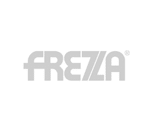 Dr Executive Desk
8 weeks
5 years
€8,975.00
​D​R ​​is an executive desk designed by the architect Claudio Bellini​​. Frezza's DR table is the result of a deep passion for artisan​ ​traditions and refined materials, like wood. The elegance of the DR desk is characterized by a​ solid wood structure, whose lines, curves and thicknesses capture the best details of historic design culture​​, always maintaining a modern style. DR's elegant lines allow the collection to have big versatility: the products can in fact fit perfectly in domestic environments too.
For further info on specifications and technical details, click here.
Kindly note that the 'starting from price' may not reflect the product image but refers to basic model within the product range.