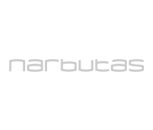 Domino Reception Desk
10 - 12 weeks
5 years
€1,179.00
Strict and formal interior design has given way to creativity, freedom and individuality when it comes to modern office environments. Reception furniture is the first thing that your visitors see when they enter your office and it affects the first impression your company makes on them. It is a business card of any company and it conveys its signature style. DOMINO is a unique piece of furniture that will enable you to create workplace solutions tailored to your needs. A large choice of fabrics, colours and sizes offers an endless range of combinations. The rules are simple: never stop creating!
For more info on product technical specs, Click Here.
Kindly note that the 'starting from price' may not reflect the product image but refers to basic model within the product range.