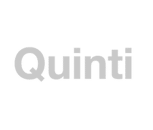 Infinity Executive Desk
8 weeks
5 years
€1,581.00
Designed by Baciocchi Roberto.
The main characteristic of the Infinity collection is the skillful usage of the leather, which is with craftsmanship stitched and warmly and originally matched to the finishes of the wood. Infinity consists of meeting tables with simple shapes and endless modular dimensions, meeting round tables with smooth shapes and essential and researched desks. The steel cone-shaped leg, always equipped with chromed fee, is proposed in different finishes.
Kindly note that the 'starting from price' may not reflect the product image but refers to basic model within the product range.