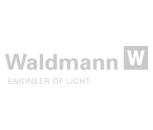 Lavigo Floor Task Light
8 weeks
5 years
€1,046.00
LAVIGO can easily fulfill specific planning and workplace requirements. This sleek luminaire head imparts a feeling of elegance and airiness. The minimalistic design gives the luminaire a smooth overall ambiance, making LAVIGO an ideal choice for the modern office floor task light. Available in several styles, The PULSE daylight and presence sensor technology can be integrated to ensure optimized comfort and energy consumption. The PULSE TALK option also enables wireless communication between several luminaires.
Minimalistic form and design, timeless modular solution compliments any decor
Optimized energy consumption due to new technological advances
Soft white finish – simple, yet elegant
Energy-efficient LED freestanding lighting for office
Daylight and presence sensor technology and a Pulse Talk option enable wireless communication between several luminaires
Kindly note that the 'starting from price' may not reflect the product image but refers to basic model within the product range.