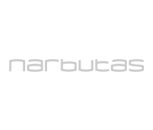 Nova Desk Range
10 - 12 weeks
5 years
€191.00
NOVA: modern classic Even the name itself derived from the Latin word means something "new". If you change the desktop texture or leg colour, you will be able to create a whole new desk. The universal design and the functional desking system allow you to choose from a range of different desk designs and to adapt them to any office space.
NOVA desk legs come in three different designs: U, A and O shape. Square-shaped desk legs do not make the workspace feel overwhelming. O-shape desk legs are unique in that you can additionally order a special divider designed for two-seat and four-seat desks.
NOVA system comprises not only desks but also storage, meeting and reception furniture solutions which are ideal for those who want to set up work spaces for individual/collaborative work or for relaxation and to enjoy a coherent and convenient office space.
* Price Excluding Delivery & Installation