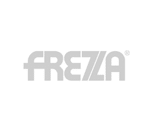 Passepartout Cabinet
8 weeks
5 years
€163.00
PASSEPARTOUT filing represents a solution for every office, with a wide selection of dimensions and configurations. Frezza's PASSPARTOUT collection is available in 5 heights (from 2 to 5 compartments), 2 lenghts (90 and 100 cm) and 2 depths (34 and 44 cm). The closet's structure can be made of melamine or wood, whilst the movable shelves can be made of melamine, wood or metal.
PASSPARTOUT filing doors are available in a series of finishes: melamine, polished or opaque laquered, wood and polished edge glass; they can also be framed. The PASSPARTOUT collection has a standard lock and 110 degree hinges. Optional accessories, like master keys, 165 degree hinges, sof closing and internal accessories for closets like extractable frames, rails and bottom elements for pull-out filing frames, are available.
*Excluding Price of Delivery & Installation
For further info on technical specifications click here.
Kindly note that the 'starting from price' may not reflect the product image but refers to basic model within the product range.