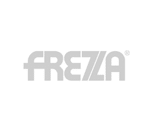 Pop Panel Desk
8 weeks
5 years
€202.00
POP PANEL office furniture is part of the POP individual and meeting table operative system; the program was developed following the principle of modularity. The POP operative system allows the creation of individual, multiple and joined workstations. POP is a system that creates ideal solutions for every space and necessity, guaranteeing comfort, functionality and privacy, thanks to the screen integration option.
* Price Excluding Delivery & Installation
For more info on technical specifications Click here.