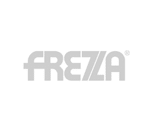 Pop Tee Desk
8 weeks
5 years
€248.00
POP TEE office furniture is part of the POP individual and meeting table operative system. The POP TEE desk is characterized by a steel beam and steel legs, available both in a fixed and height-rising version. Easy installation and harmonious proportions are POP TEE desk features.
* Price Excluding Delivery & Installation
For more info on technical specifications Click here.