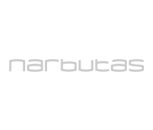 Uni Cabinet
10 - 12 weeks
5 years
€102.00
This universal storage system is designed for easy document archiving. Choose from our wide range of storage cabinets to suit your specific needs and to make efficient use of your office space.
* Price Excluding Delivery & Installation
Kindly note that the 'starting from price' may not reflect the product image but refers to basic model within the product range.