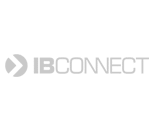 Cap Cable Management
8 weeks
5 years
€115.00
Prepared for installation in a table and access to electrifications in the cable guide tray, regardless of the system and manufacturer. Ideal for combining with Cubo electrifications.
Allows to keep equipment connected with the cover closed, as the dust-guards permit connected cables to pass through.
For installations where a more integrated finish is needed, the Cap Plus model fits the bill, since it allows adaptation of the cover to the colour of the desk, leather or other materials.